We Supply Quality Industrial Chemicals to our respective customers.
The company is an all-round chemical private established company in Uganda fully specialized in the manufacture and supply of industrial and institutional chemicals. The company's activities are dedicated to the industrial sector in its large scale and offers an all-inclusive service, right from problem identification to onsite deliveries
The company, has so far made a revolution in the chemical industry sector of Uganda by the range of products and the services, offered to customers, ranging from competitive sourcing to the supply of appropriate solutions that meet all customers' needs focusing on the decrease of costs/ risks of production.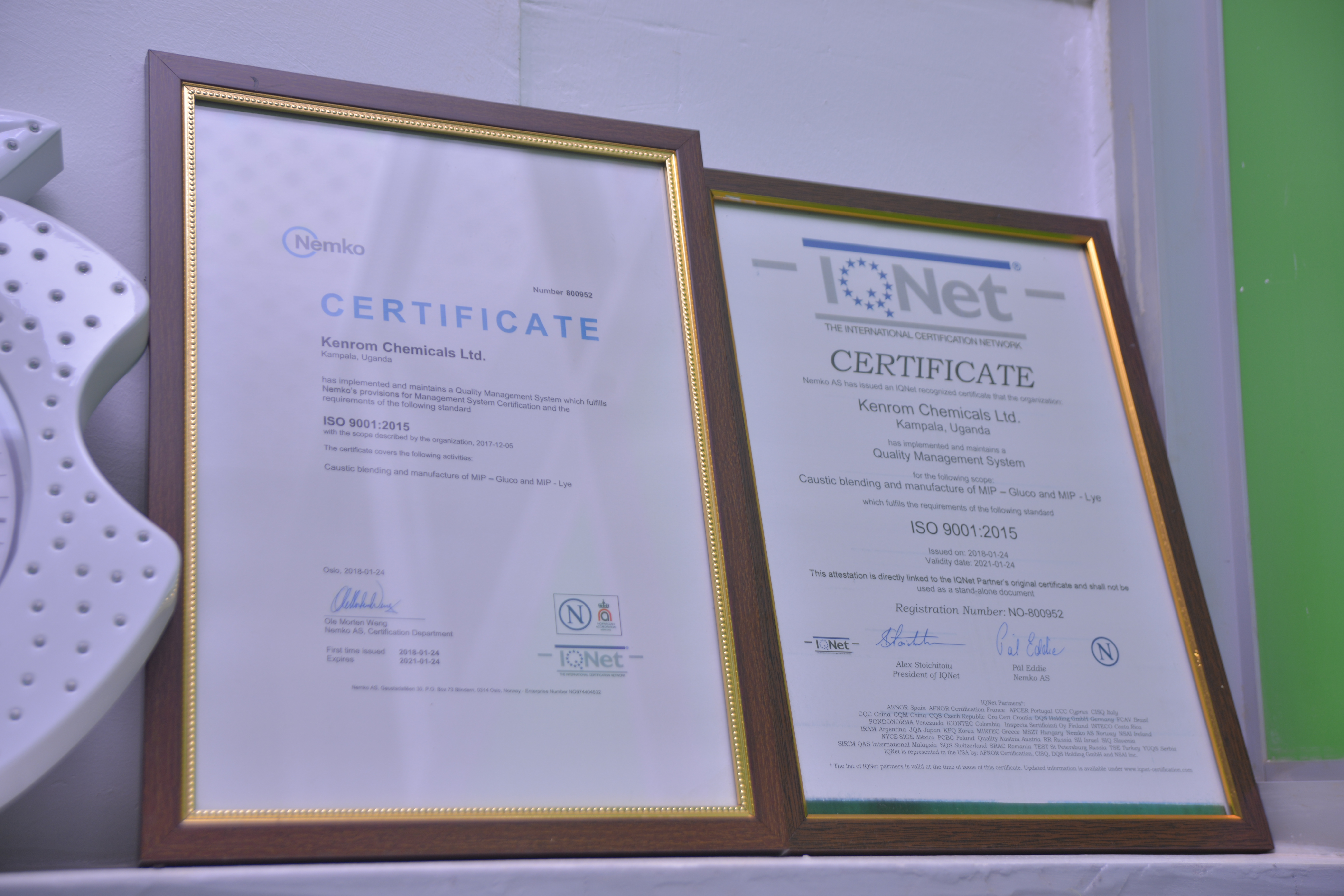 FAQs
Are you only operating in Uganda?
Where are Kenrom Offices located?
We are located in Kyengera Masaka Road plot 160 opposite Petrocity headquarters next to Queen's Life Furniture, near Highway Total petrol Station.
How do I secure a meeting with Kenrom Chemicals Ltd?
Securing a meeting with us is easy. Simply contact us via email (info@kenromchemicals.com) or phone (+(256) 393 216 387) and we shall get back to you immediately.  Get in touch now.
From which sectors are your clients?
Our clients are from both the public and private sectors, in education, health, manufacturing. However, our solutions are scalable and not sector-specific, meaning your sector too could be covered.
What is your solutions delivery approach?
Our philosophy and approach are customer-centered. We don't believe there are any two clients who are the same. We try to understand the eccentricities of each client and the build fit for purpose solutions.
Customer feedback
Great! Support and Special Care
We have loved working with Kenrom Chemicals Ltd since our inception. Kenrom has helped provide us with industrial chemicals and helped us realize our value. We love the relationship we own with them and we would recommend their services to anyone!
Afro-China Consultancy